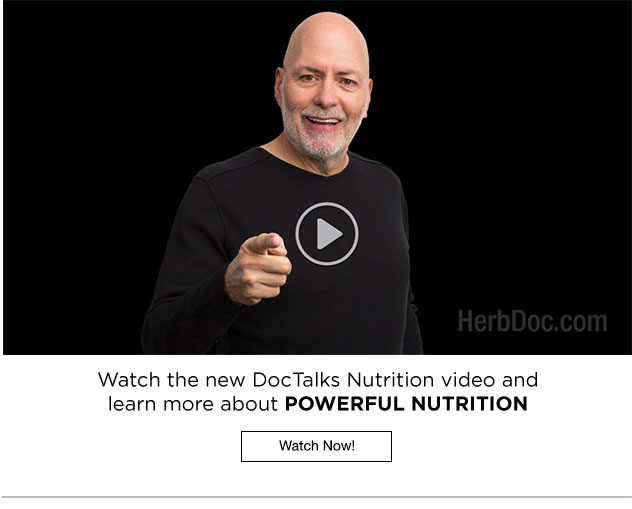 Nutrition is what builds every single cell in your body—it builds this thing you walk around in called "YOU!"
Nutrition builds healthy skin, strong muscles and bones, but it also builds, repairs and nourishes your heart, brain, lungs, nerves, liver, kidneys and every organ in your body.
Nutrition also builds all the chemicals and liquids in your body from your hormones, brain chemicals and neurotransmitters to your blood and immune chemistry.
When I got more natural, high-density, easy-to-assimilate nutrition into my patients' bodies, that's when the miracles happened!
STEP #1: NUTRITION
If you do only one thing, I need you to get more nutrition into your body. I say this because every single patient that walked into my clinic needed more nutrition. Increased nutrition is the first step for everyone to get well and build powerful health.
My FIRST CLINICAL STEP to creating powerful health is flooding your body with powerful natural herbal concentrates that are the highest, most nutrient-dense sources of vitamins on the planet.
For over 37 years, Dr. Schulze has been working with herbs, plants, and superfoods to help his patients and customers Create Powerful Health Naturally. The following 10 superfoods—all used in his SuperFood line of products—are some of the most nutrient-dense herbal and plant foods on the planet!